Install the Key software product required this can be downloaded from the my.transoftsolutions.com portal.
At the end of the installation the following screen will be displayed.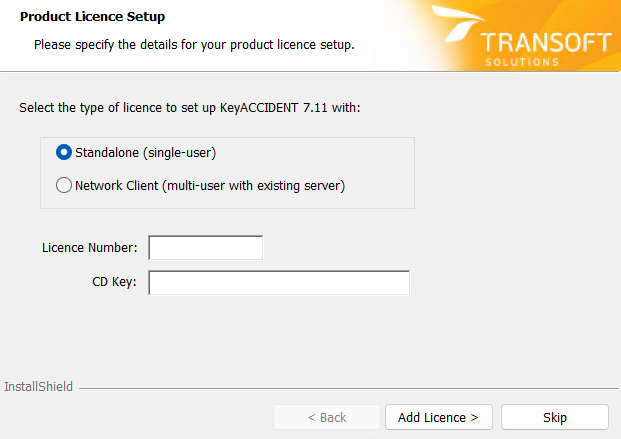 The license number and CD Key will be supplied with your order confirmation, and may also be found on the my.transoftsolutions.com portal.
Then select the 'Add Licence' button and wait until the following screen appears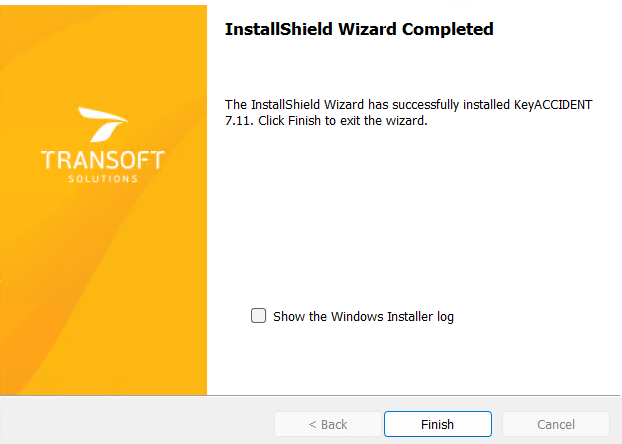 Activation
You will now need to activate the software.
On first run the following will be displayed.
To activate online press the request activation button.
To request an offline activation send the license number and installation code to the link shown, the returned auth key is then entered and will allow the software activation to complete.
You may press the bypass and use in evaluation mode for a limited time.