In KeyTREE we can create a tree group from individual trees. This can be useful if you want to create a combined canopy or RPA for a collection of trees, which is what I'll show you in this example.
So, here I have five trees close together.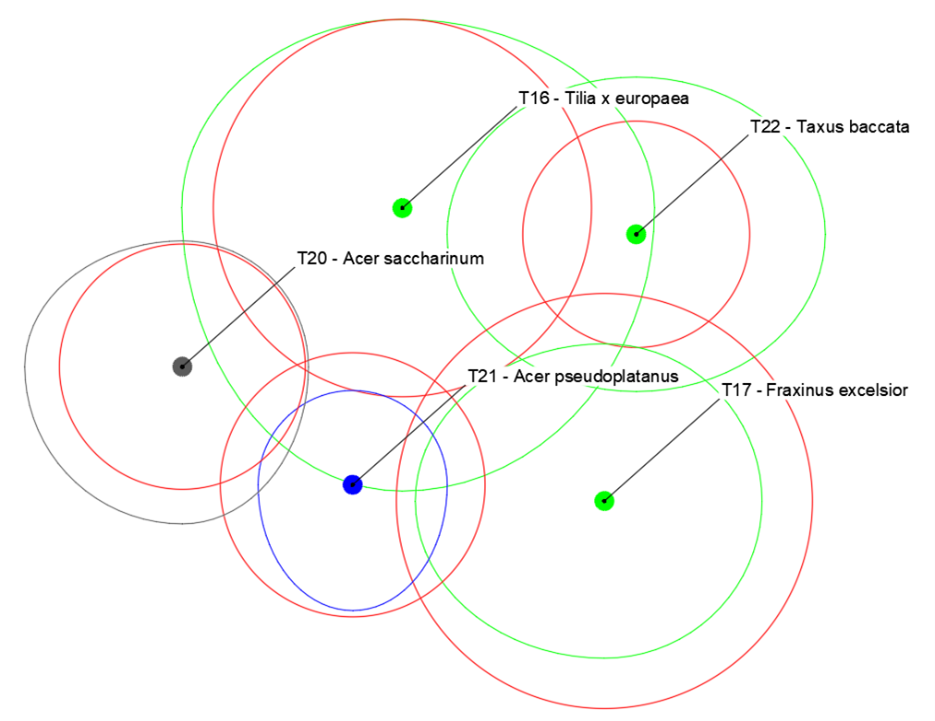 This first thing I'll do is use the Create Group from Trees command, located here on the KeyTREE ribbon.

That will ask you to Select Objects, highlight all the trees you want to create the group from and press [Enter].
That will create a new tree group with a combined canopy and RPA of the selected trees. It can be a little difficult to see, however, without a category the group will have the default green canopy, so should stand out a little.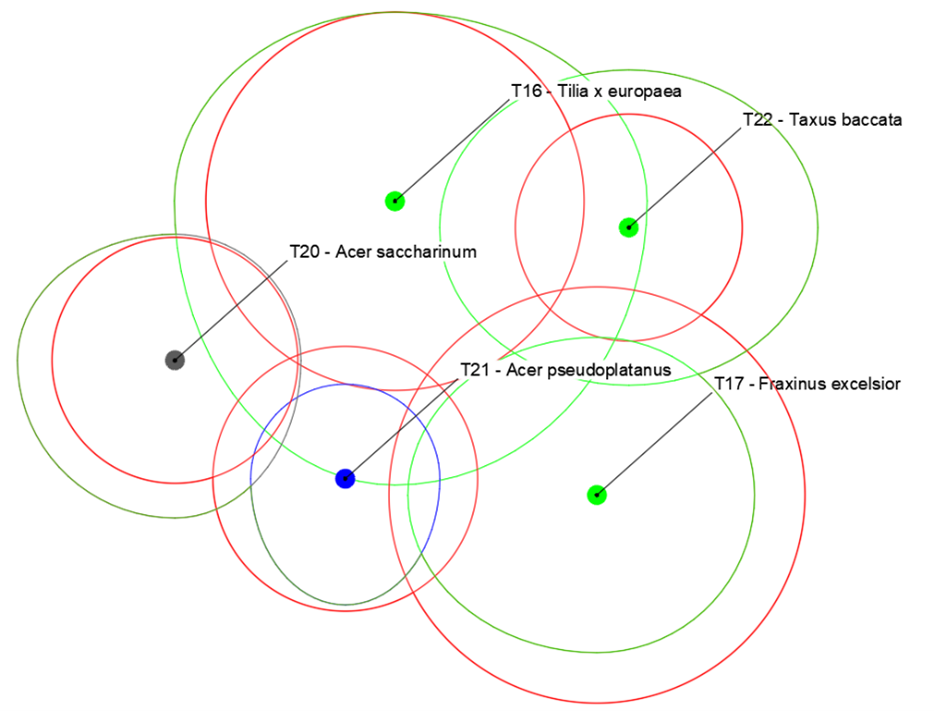 Now what we want to do is hide certain parts of the original trees, most commonly the canopy and RPA, possibly the labels and stems too.
To do that we want to set up some new layers. I'll just be hiding the canopies and RPAs, so I'll create a layer for each of those with an "-Off" suffix. I'll also freeze those two layers, as seen below.

Now we just need to tell the tree you use those layers for their canopies and RPAs. To do that start the Modify Trees command from the ribbon, highlighted here.

That will ask you to select objects, so select the trees that created the group and press [Enter]. This will open up the Display Options for the selected trees where we can change the layer used for the canopy and the RPA. So, on each of the relevant tabs, set the layer to the new "-Off" layers.
| | |
| --- | --- |
| Canopy Tab | RPA Tab |
| | |
Press [OK], the drawing will update to show the stems and labels for each individual tree, and the combined canopy and RPA of the group.